A LIFESTYLE BRAND
Founded on St. Croix, U.S. Virgin Islands, Southern Saint is a luxury clothing and swimwear brand designed to fit the unique personalities of island living. Boatwear with a flair, fabrics that you want to live in, and fun in the sun because that's what living on an island is all about. Each piece has a modern fit for all shapes and sizes that still allows ease of movement while playing on the water or grabbing dinner at the local fish market.
Local designs, responsible sourcing, and the use of recycled materials help reduce our footprint and create less waste, all while making high quality products that last. As fashion evolves, so do we. We're always striving to reduce our environmental impact as we grow.
LEAVING ONLY SANDY FOOTPRINTS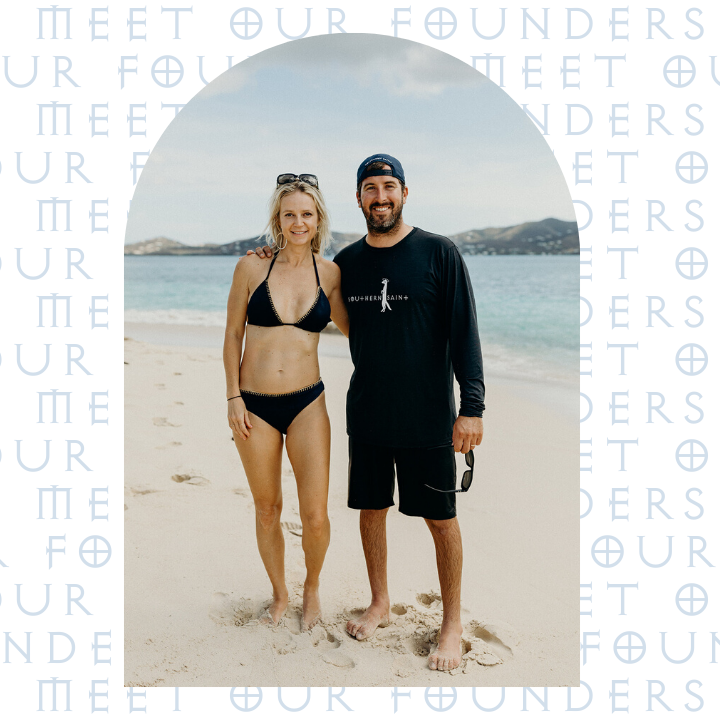 Southern Saint began as a shared vision by two entrepreneurs, Matthew Ridgway and Briana Casale Cox. Matt, born and raised on island. Briana, an artist by trade, traveled the world to find St. Croix, the place she calls home. In 2020 Briana decided to turn her studio work and pattern skills into unique and sustainble products for a life in the sun. Designed for luxury and leisure, Southern Saint is a lifestyle brand located on the sandy shores of St. Croix, U.S. Virgin Islands.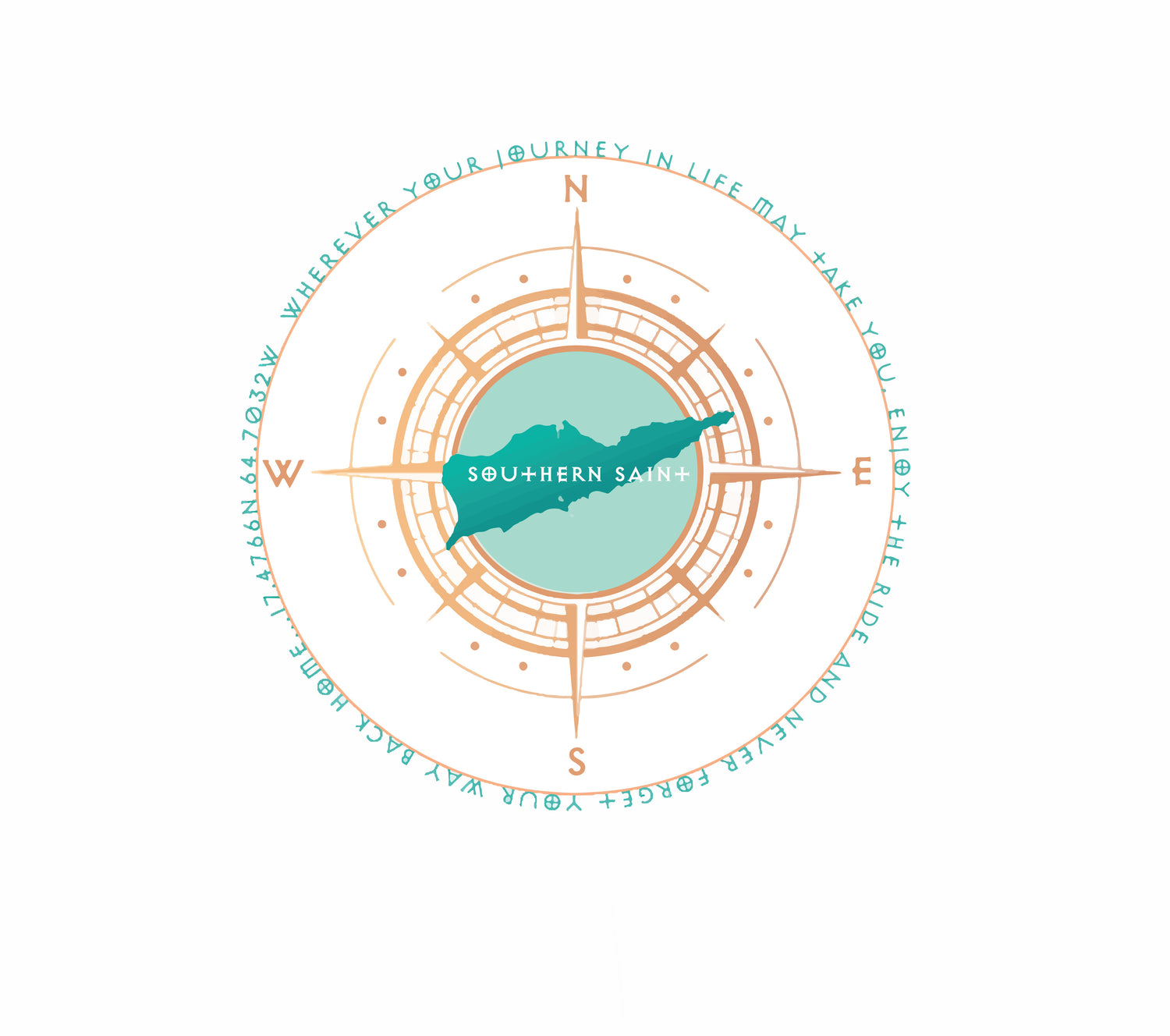 Just below Puerto Rico in the Caribbean Sea, sits three beautiful islands known as the saints. These islands are part of the U.S. Virgin Islands, St. Thomas, St. John and if you keep going south where Southern Saint was born you'll find, St. Croix.
Here you'll encounter the devilish Mongoose who loves sunbathing just as much as we do. He may be upto no good, but he was a saint getting rid of the snakes on island.
Knotty and Nice there's no wonder the Mongoose quickly became the Spirit of Southern Saint.
17.466N.64.7032W
Wherever your journey in life may take you, enjoy the ride and never forget your way back home.